The Big Ashtray Museum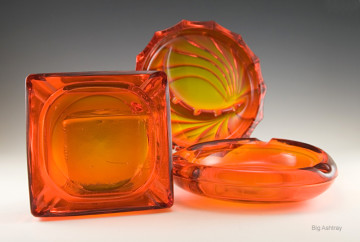 The Big Ashtray Museum Presents Ashtrays of Yesteryear.
These fascinating art ashtrays were used as home decor focal points and were works of art, meant to be seen and admired. Made with superior quality and design by studio artists of the 19th and 20th Century, these fascinating ashtray creations now have a place in decorative arts history, never to be produced again.
At the Big Ashtray Museum you can browse through hundreds of fascinating ashtrays made in days-gone-by. Items in the extensive collection of unique antique, vintage and retro art ashtrays are not for sale. Click on the images below to reveal in-depth information.
Big Ashtray offers a large selection of antique and vintage ashtrays like these for sale. Click Here: View Vintage Art Ashtrays Currently for Sale
Showing 1–64 of 688 results